Plumbing Maintenance
How do you know you need plumbing maintenance? It should be obvious, surely. You would definitely call a plumber to fix a burst pipe causing a tsunami in the lounge room, but would you think to call a plumber if the walls were damp and mildewed, or if the runners or floorboards were warping? These may not be emergencies, but they are a sign something is amiss with your pipes. Plumbing maintenance will save you costly emergency callouts and replacements. At Flowtec Plumbing and Gas, we believe in catching little problems before they become big problems.
Professional Inspections
Flowtec Plumbing and Gas is available around the clock for professional inspections, plumbing maintenance and emergency care. We check for low water pressure, dripping faucets, slow or clogged drains, inspect you hot water service and note any cracked and leaking pipes when we perform an inspection so we can properly assess and address all issues, keeping costs to a minimum.
Dripping Faucets
A dripping faucet not only wears away at your sanity, but can waste up to 20,000 litres of water a year. If the problem is left unchecked, the tap valve can become damaged, leading to expensive repairs down the track. Rather than positioning houseplants under a dripping faucet, have the problem checked by a professional plumber today.
Low Water Pressure
A shower or tap with low water pressure is as satisfying as a weak handshake. Unlike the weak handshake, low water pressure may indicate mineral build-up or a leak in the pipes. A professional inspection by a registered plumber will quickly identify the problem so you can return to having a satisfying shower.
Leaking or Burst Pipes
Not all pipes burst dramatically and attempt to sink your house like the titanic. The first clue you have a leaking pipe will probably be your astronomical water bill. Another sign of a leaking pipe may be a ticking water meter, mould and mildew appearing on the walls as well as foundation cracks.
Running Toilets
The patter of rain on the windowsill may be soothing, but the sound of a running toilet lacks the same romance. What's more, a running toilet can waste up to 200 litres of water a day, which not only makes you a Wally with water, but a poor one at that. No one wants to be a Wally!.
Slow or Clogged Drains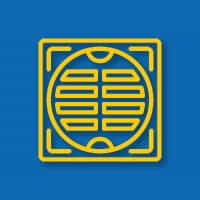 Drains love a spring clean, but if you've left it too long and you find yourself standing in a mucky puddle at the end of your shower, you know you have a clogged drain. If natural remedies or chemical solutions are not unblocking a slow or clogged drain, call on a registered plumber for a professional inspection.
Flowtec Plumbing and Gas is here for all your plumbing needs, 24 hours a day, seven days a week.